GRADUATION TIME!
Recently there was much excitement as we witnessed the graduation of children from nursery school to formal primary school. Ninety-eight children graduated! It was a joyous time as parents and guardians witnessed the graduation.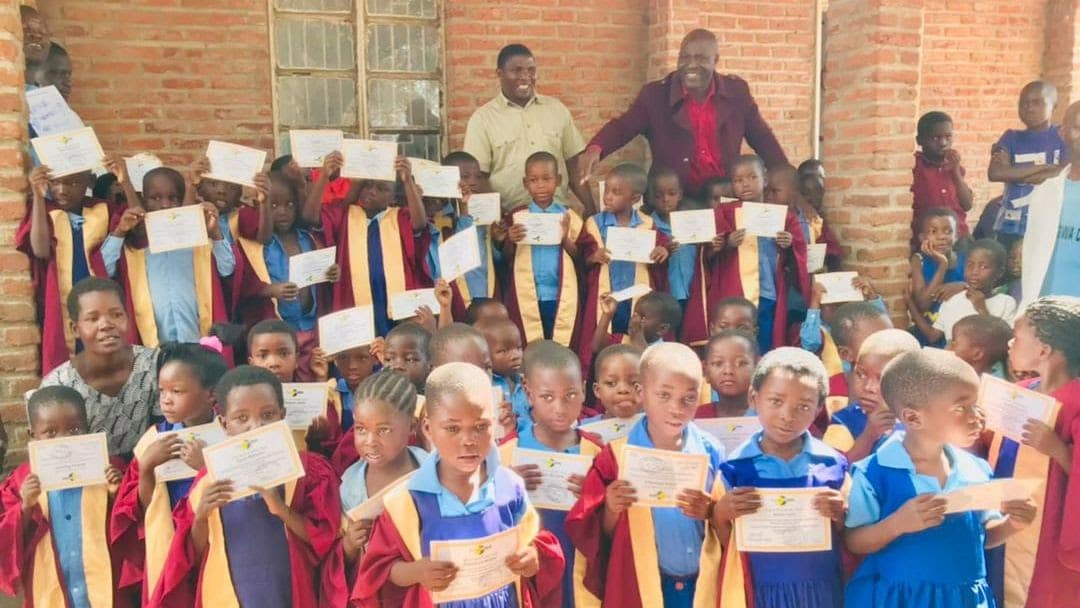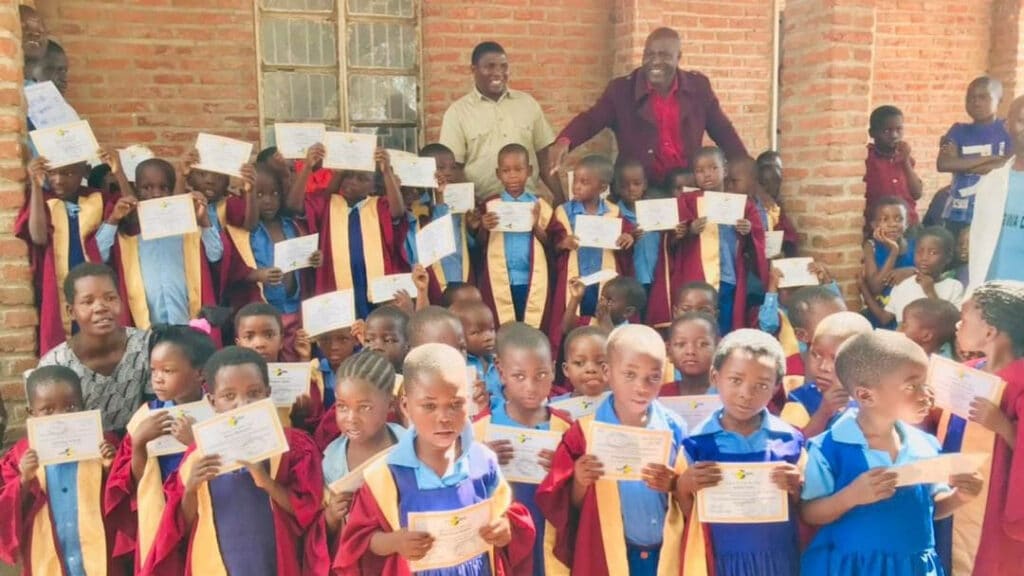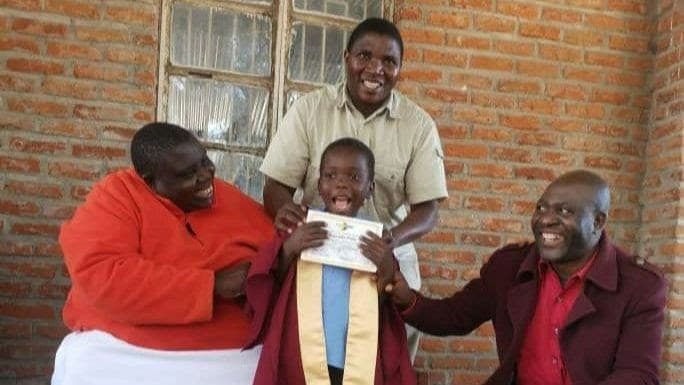 Pictured Above: Children with graduation certificates!
---
LOTS GOING ON!…
Two Student Christian Organization of Malawi (SCOM) Conferences were conducted and FVM-C was part of the event. FVM-C presented academic excellence awards and cash to two SCOM members who performed at the top of their classes.
In Newton Sindo's (Country Manager for FVM) August update, he shared that 32 community-based Bible study and 8 community open-air evangelism sessions have been conducted and more than 2500 people reached with the good news in Jesus. 64 episodes (32 in ChiTumbuka and 32 in Chichewa) have been broadcast on Trans World Radio (TWR), reaching 6 million people in Malawi, Mozambique, and Zambia. That is a lot of episodes to prepare for. Newton shared that he loves preparing the material so much!
UPDATE ON HEALTHCARE CENTRE…
FVM-C continues to plan for the proposed Healthcare Centre. Recently, Newton attended the opening of a new Khanda Health Centre (KHC) operated by Villages in Partnership (VIP). It was an excellent opportunity to view their buildings and make connections. We are so thankful for the expertise and help of several people who have been involved in the process for VIP and are giving guidance as architectural drawings and plans move forward for the Healthcare Centre in Taulo region.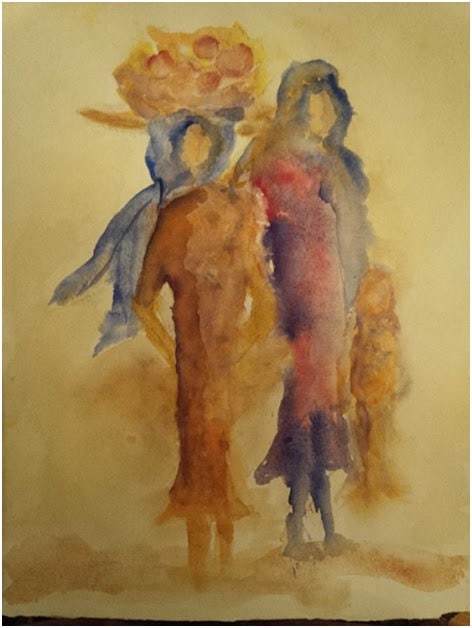 With this in mind we are pleased to invite you to an Art & Dessert Night in Cambridge area on Saturday, October 21st, in support of the planned Healthcare Centre. Final details of location will be communicated soon. We would be delighted if you would mark your calendars! There will be many beautiful pieces of artwork by local artists available for you to bid on. This come-and-go evening event is planned for 6:30-9:00 pm.
PRAYER POINTS:
Please join us in praying for relief from the acute shortage of fuel in Malawi, which makes work challenging. As well, prayer for economic stability in Malawi (uncontrollable inflation) is much appreciated.
The Sports tournament is planned for 24th August where services like eye care, sexual and reproductive health and rights will be done. We would appreciate prayer for a successful day with much fun and practical meeting of needs.
Continue steadfastly in prayer, being watchful in it with thanksgiving.
Colossians 4:2
The Future Vision Ministries family (North America and Malawi)