—- Personal stories from our friends in Malawi —-

Last month, Newton Sunday Sindo, FVM's Director in Malawi, informed supporters of the economic woes that are making everyday life in Malawi very difficult at this time. Several factors such as Covid-19, the Russia-Ukraine war, and natural disasters have caused inflation, destruction, disease, and food scarcity. At this time, FVM has been assisting as we are able, including emergency food supplies and shelter at our Chinangwa School. However, the needs are great as we continue to pray for and support in practical ways our friends in Malawi. Please read these personal stories of how some of our friends are struggling and surviving in the midst of such hard times.
Let's remind ourselves that the context for these real life stories is that 70% of the population of Malawi live on less than $1.90 / day, the International Poverty Line. That's 12+ million people including everyone pictured below.
---
​FANNY

Fanny Damiano, aged 40 years, lives 50 meters away from FVM's Nursery School in Taulo Community. She has 8 children, four from the first husband and four from the second husband.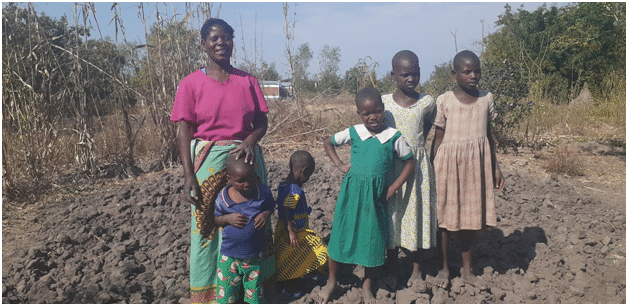 Their house was completely demolished by the cyclone in January and until today they are housed at Fanny's parents' home. A big part of their crop field was washed away by flash floods. Fanny and her husband only managed to harvest 3 bags (50kg each) instead of a minimum of 15 bags for the whole year.
Fanny's husband abandoned her after failing to provide for the family- "After he saw that he would not manage to provide for the family as required he abandoned us and run away because the responsibility was too huge for him," narrated Fanny.
Fanny was completely blank on how she would be able to get farm supplies, especially fertilizer which has its price risen by 125% (from $31USD to $71USD) due to devaluation of the local currency which has pushed inflation just like never before. "I cannot manage to afford even a bag of fertilizer," laments Fanny hopelessly. Apart from fertilizer and other farm supplies, the prices of all commodities have gone too high for the poor majority. People like Fanny find it so difficult to send their children to school. The effect is that girls can easily be given into marriage because it is not easy to raise a girl child.

Fanny is molding brick at the same site to build her house.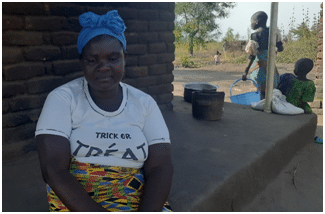 Cyclone Ana caused flash floods that hit the people hard as their crop fields and dwelling houses were destroyed. 27 people (including 9 children) were at the evacuation camp after their houses were completely demolished.
A conversation between Newton Sunday Sindo and Maliko…
Newton: "How much have people harvested on average in your community?"
Maliko: "Normally, a household harvests 20 bags (50kgs each) but this year the few (about 10% of the population) that have managed to harvest, got only 5 bags. This is the first time in my life to experience such a thing."
Newton: "How has inflation affected your people?"
Maliko: "You can't imagine that we are all in dilemma. Can you imagine that a 50kg bag of fertilizer is selling at MK73,000 ($71USD) from MK32,000 ($31USD)? Sugar is at MK1,300 ($1.26USD) from MK850 (0.82USD)? Maize (corn) is already selling at MK22,000 ($21USD) from MK10,000 ($9USD) same period last year. This is so disheartening. We are dying surely."
Newton: "What is your plan as a community to mitigate these challenges?"
Maliko: "We are trying but we fail where to begin from. We are now organizing ourselves to start making compost manure from the weeds. We are also encouraging each other to grow a lot of leguminous crops that do not need fertilizers."
---
MAGRET
I am Magret Gusto. I am 80 years old. I live in Maliko Village. This is my first time facing such hardship. My house collapsed due to heavy rains and I found refuge at a centre that Red Cross Society provided. Prices of commodities have gone too high that I don't even go to the market. I mostly depend on other people for my daily living. My small garden was destroyed by floods. The main problem that I face is hunger. It is very difficult to find something to eat daily. Perpetually depending on alms is not sustainable. Honestly, this time I need more help in terms of food so that I can have the energy to work in my field. I am requesting government, religious bodies, and NGOs to help us all in this community in any way possible to make us survive as we look forward to the rainy season for another growing season.
---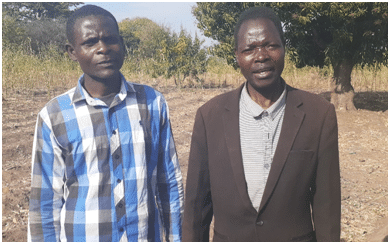 Most of our church members don't even attend church service as a result of needing to be in search of food and other needs. It is very difficult to preach to hungry people. Many men leave their homes and flock to Mozambique to look for employment. This leaves their families to suffer even more psychologically. We also have a lot of needs, as pastors, which mostly are met by members, but in this case we are facing economic challenges too. This affects our concentration on the ministry.
---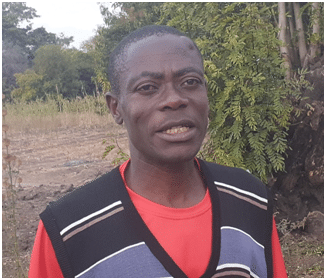 Our work is affected because the parents of the children that we teach are failing to give the required support. In the past, most parents could come to the school just to check on how we were doing with their children, but these days they are busy fetching for their households.
The Cyclone and the flash floods negatively affected our work. Some of our children were displaced after their houses were destroyed. The facility that is used for the provision of preschool and feeding was used as an evacuation centre therefore there was a two-week break. Most of the paths within the village were impassible due to the floods.
We thank FVM for providing food to the children. We can't imagine how it would have been to the children of this area. There would be a lot of malnutrition and school dropouts. The children can learn and play here because they get food that is quite hard to find this year.